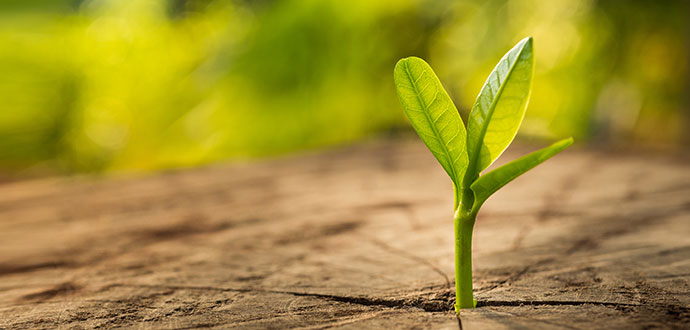 USI with Environment
Climate Change Mitigation
According to the World Meteorological Organization, 2015 to 2019 is the hottest period in Earth's recorded history. This indicates that global warming is spiraling out of control and immediate actions are urgent. As climate change has become one of important sustainable development issues, so USI pays attention to the international response measures to global warming, continuing our analysis and control works, and pursuing environmental and corporate sustainability.
Carbon Management
The total CO2 emissions in 2019 were 177,169.32 tonnes (Scope 1and 2) with an increase of 21,942.46 tonnes comparing with 2018. With respect to revenue, the CO2 emissions per million RMB were 4.85 tonnes with an increase of 0.37 tonnes comparing with 2018. Since the introduction of the inspection of Scope 3 of the Taiwan-TT Facility in 2018, the facilities in China also began theirs in 2019.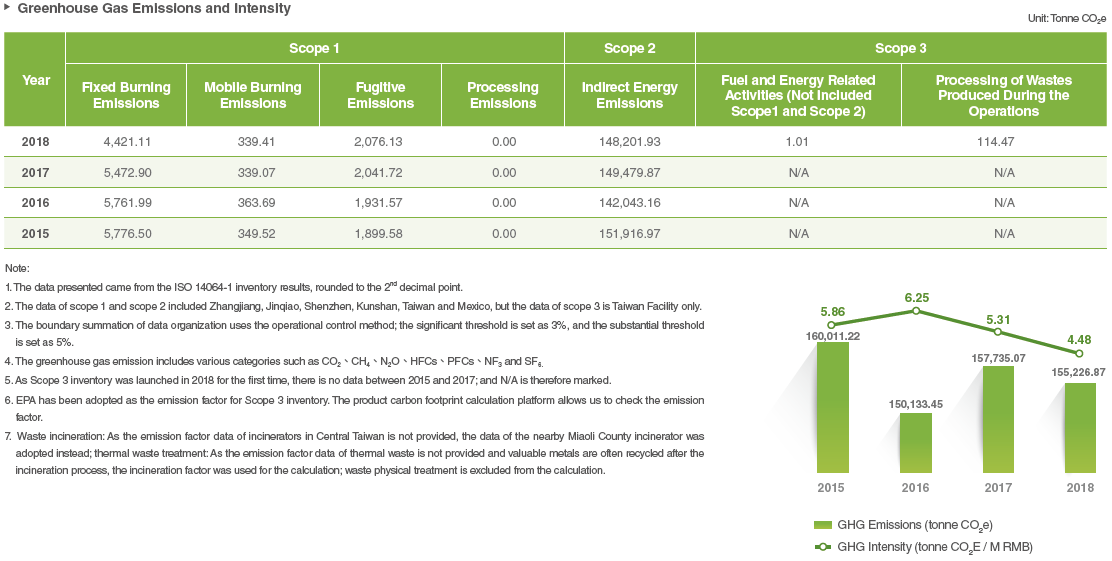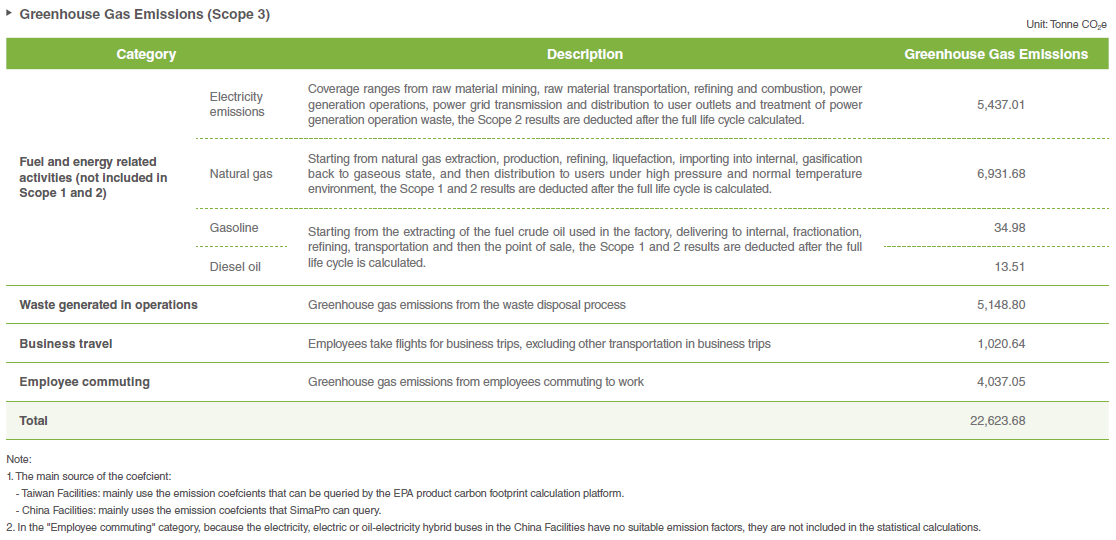 Energy Management Management
In 2019, the total energy consumption in USI was 878,276.21 GJ, higher 139,385.85 GJ from 2018. Based on the turnover, the energy consumption per million (CNY) in 2019 increased by 3.40 gigajoules.
Energy Saving Results
USI positively responds to the use of renewable energy. International REC (I-REC, the registration authority is I-REC Registry) will be purchased with 181,176 MWh in 2019.