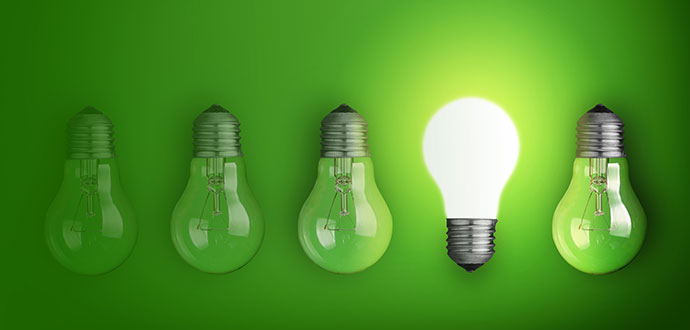 Green Product and Innovation
Chemical Substance Management
Our R&D, production, and quality assurance teams can through the Green Parts Aggregations & Reporting System (GPARS) platform to stay up-to-date on current standards for our products and take necessary control measures. All products shipped from suppliers must meet USI's Standards for Green Environmental Protection Products and Chemical Management Process request. And provide parts composition table, test report, declaration of compliance and safety data sheet (SDS) etc., and can only be used after being reviewed by USI.
Hazardous Substance Free (HSF) Management
We follow the IECQ QC080000 Hazardous Substances Process Management System Standard, and establish green parts/material management and control procedures to achieve products that meet international and customer standards for no hazardous substances. The main management requirements are as follows:
EU Directive - RoHS
Restriction of Hazardous Substances (RoHS) directive was officially implemented on July 1, 2006. It mainly regulates the material and technical standards of electronic and electrical products, requiring that the use of lead, mercury, cadmium, hexavalent chromium, PBB, PBDE, DEHP, BBP, DBP, and DIBP in electronic products is prohibited in order to achieve environmental and human health the purpose of protection. (RoHS Directive includes (2011/65/EU) and Amendment Directive (EU) 2015/863)
USI strictly requires suppliers to meet RoHS directive standards for all materials in the supply chain in order to achieve the goal of sustainable green cooperation and operation
EU Directive - REACH
Registration, Evaluation, Authorization, and Restriction of Chemicals (REACH) is a statutory ordinance that compulsory registration, evaluation, permitting, and monitoring of chemicals entering the EU market, which came into effect on June 1, 2007. The bill raises the quality requirements and entry barriers for products from different countries and regions to enter the EU
For the candidate list of Substances of Very High Concern (SVHC) in REACH, suppliers must confirm all provided components, non-BOM and packaging materials, and report back to USI via GPARS or questionnaire methods for any SVHC substances at/or above the 0.1% weight by weight (w/w) concentration. For current SVHC candidate list, please visit ECHA: https://echa.europa.eu/candidate-list-table
The chemical substances restricted in REACH regulations are REACH Annex XVII hazardous substances. USI requests suppliers must confirm all provided components, non-BOM and packaging materials, and ban the use of Annex XVII list of dangerous substances. For detail conditions of restriction, please refer to Annex XVII (a mended directive) content. For current Annex XVII list, please visit ECHA: https://echa.europa.eu/substances-restricted-under-reach
California Proposition 65
California Proposition 65, officially known as the Safe Drinking Water and Toxic Enforcement Act of 1986, was enacted as a ballot initiative in November 1986. The proposition protects the state's drinking water sources from being contaminated with chemicals known to cause cancer, birth defects or other reproductive harm, and requires businesses to inform Californians about exposures to such chemicals. USI supplier must confirm all provided components, non-BOM and packaging materials, and report back to USI via GPARS or Questionnaire methods for any containing hazardous substances. For current Proposition 65 list, please visit OEHHA: https://oehha.ca.gov/proposition-65/proposition-65-list
Toxic Substances Control Act (TSCA)
The Toxic Substances Control Act (TSCA) is a U.S. law that was implemented by the U.S. Environmental Protection Agency (EPA) in 1976. The law regulates the introduction of new or existing chemicals. The main goal is to evaluate and supervise new commercial chemicals before they enter the market, in order to regulate the chemicals that existed in 1976 and pose unreasonable risks to health or the environment, and to regulate the distribution and use of these chemicals
TSCA prohibits the production or import of chemicals that are not on the TSCA list or subject to exemptions. Chemicals listed in TSCA are called Existing Chemicals, while chemicals not listed are called new chemicals. Manufacturers must submit a pre-manufacturing notice to the EPA before manufacturing or importing new chemicals for commercial use
USI suppliers must confirm whether the materials provided contain hazardous substances controlled by TSCA, and reply the information to USI through questionnaires
EPA Website: https://www.epa.gov/chemicals-under-tsca
Restriction table of environmentally hazardous substances contained in products (partial selection)
Control Requirements

Substance/ Legal

Banned substances and legal requirements

Cadmium and its compounds (Cd)

Lead and its compounds (Pb)

Mercury and its compounds (Hg)

Hexavalent chromium and its compounds (Cr6+)

Polybrominated biphenyls (PBB)

Polybrominated diphenylethers (PBDE)

Diethylhexylphtalate (DEHP) (117-81-7)

Butyl Benzyl Phthalate (BBP) (85-68-7)

Di-n-butyl Phtalate (DBP) (84-74-2)

Diisobutyl Phthalate (DIBP) (84-69-5)

Bromine

Chlorine

Perfluoroalkyl sulfonates (PFAS)

Perfluorooctanyl Sulphonic acid and its salts (PFOS)

Perfluorooctyl acid and its salts (PFOA)

Polychlorinated biphenyls (PCB)

Commission directive 2013/2/EU

Batteries directive 2013/56/EU

POPs recast regulation 2019/1021

REACH regulation (EC) 1907/2006

California proposition 65

Toxic Substances Control Act (TSCA)

Plan to eliminate banned substances

Indium phosphide (01/01/2023)

Nickel sulfate (01/01/2023)

Nickel aminosulfonate (01/01/2023)

Tetrabromobisphenol A (TBBP-A) [Prohibition/ restriction of use according to EU announcement date]

Medium chain chlorinated paraffin (MCCP) [Prohibition/ restriction of use according to EU announcement date]

Reporting substance

Global Automotive Declarable Substance List (GADSL)

Conflict Minerals (CM)
Green Supply Chain
In 2020, USI introduce a professional green value chain management platform "Green Parts Aggregations & Reporting System (GPARS)" and database for environmental hazardous substances (EHS). The materials we use in our products meet Hazardous Substance Free (HSF), RoHS, REACH, WEEE and USI's Standards for Green Environmental Protection Products requirements. For substances that have not been replaced by technology at this stage, a Prohibited Substance Eradication Plan (1) has been drawn up.
The trend toward sustainable development of green product is inevitable. Only by establishing long-lasting management model of green supply chain could allow industries face up-coming challenges. As a result, USI ensured that the entire production process which involves product design, procurement of materials, manufacturing, transportation, packing, sale, and recycling of products. With an effort to integrate upper and lower-stream partners, we vowed to create a safe and stable green supply chain, generated the maximum environmental benefits.
GPARS/ EHS System:
Note 1. From 01/01/2023 if the goods shipped by the previous supplier contain prohibited substances, the content of each substance shall not exceed 1,000ppm. And we will be to ban the use of the three substances "Indium phosphide", "Nickel sulfate" and "Nickel aminosulfonate" by 01/01/2023.
Chemical Safety Management
We developed our Chemical Management Procedure in line with the UN Strategic Approach to International Chemicals Management (SAICM), so chemicals are controlled and used in ways that minimize adverse impacts on the environment and human health. The key to our Procedure is a comprehensive review of substances and all applicable chemical regulations and use restrictions. We grade chemicals according to environmental and safety risks and constantly update them into our database. As part of source control, chemicals must be checked against the database, reviewed, and filed before they can be procured and subsequently introduced into our manufacturing process. For the transportation, loading and unloading, storage, handling, labeling, use, pollutant management and emergency measures of chemicals, relevant operators are required to undergo corresponding pre-job and regular training, and their related records must also be kept and managed.
Chemical Safety Management Process: