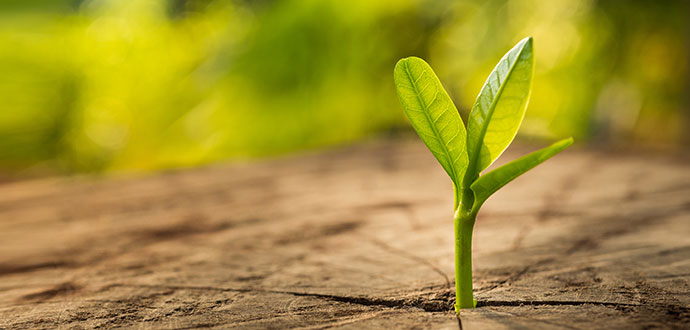 USI with Environment
Climate Change Mitigation
United Nation (UN) confirmed that 2018 was world's fourth hottest year on records and that the hottest years were between 2015 and 2018. This indicates that global warming spirals out of control and an immediate action is urged. Climate change has become one of important sustainable development issues. USI paid attention to the global warming trend and international response measures therefore, continued our analysis and control works, and pursued environmental and corporate sustainability.
Carbon Management
The total CO2 emissions in 2018 were 155,038.58 tonnes (Scope 1and 2) with a decrease of 2,696.48 tonnes comparing with 2017. With respect to revenue, the CO2 emissions per million RMB were 4.48 tonnes with a decrease of 0.83 tonnes comparing with 2017. In 2018, we have launched an investigation on scope 3 emission in our facilities in Taiwan for the first time. Not only have we analyzed the greenhouse gas emissions based on "fuel and energy related activities" and "processing of wastes produced during the operations", but also our disclosed information has been con­firmed by a third-party certification body and we have obtained a declaration of inventory.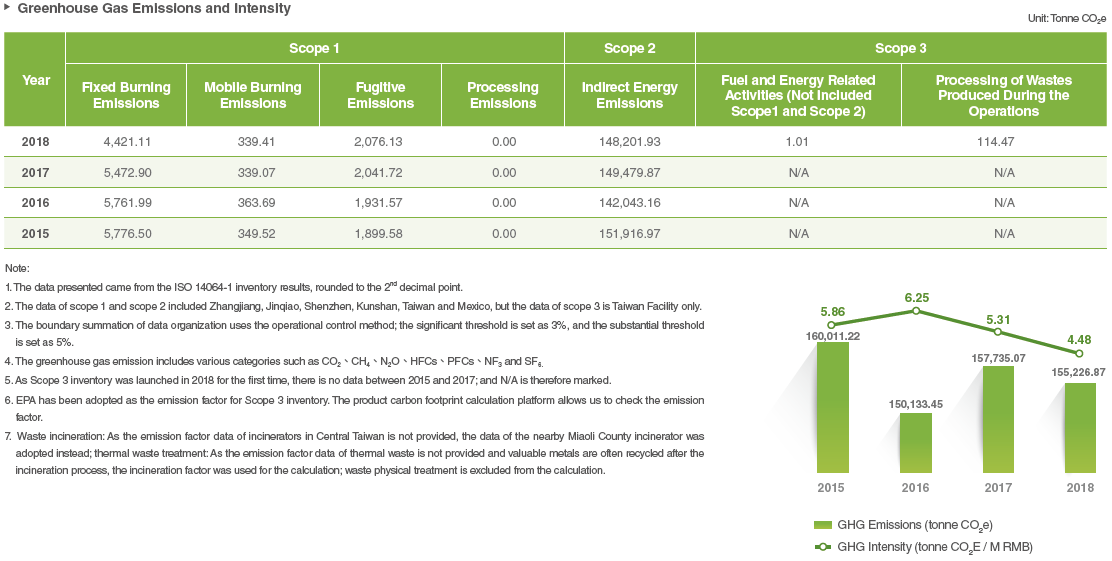 Energy Management Management
In 2018, the total power consumption in USI was 738,890.36 GJ, lowered 19,526.91 GJ in 2017. If analyzed by the turnover, the power consumption per million RMB turnover in 2018 was 22.05 GJ, lowered 4.06 GJ in 2017.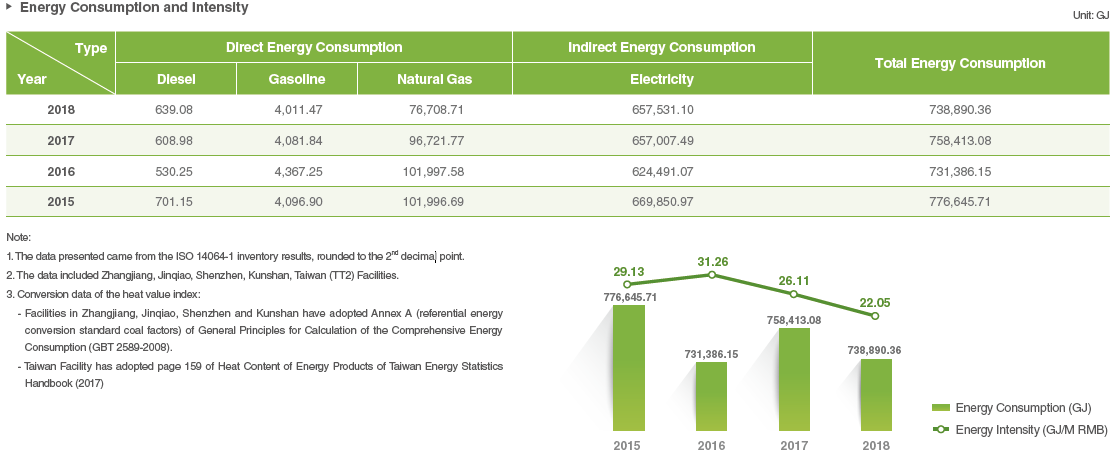 Energy Saving Results
USI positively responds the use of renewable energy. International REC (I-REC) will be purchased with 167,376 MWh (the registration authority is I-REC Registry) in 2019.