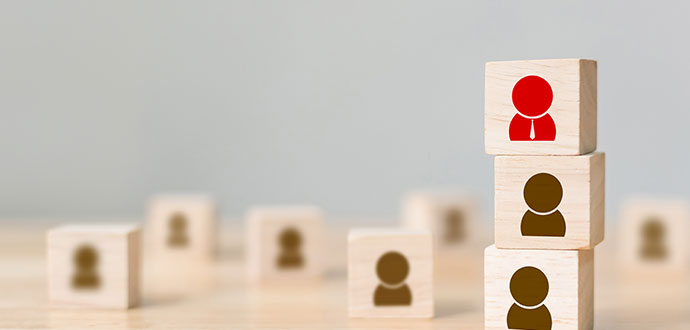 Inclusive Workplace
Human Rights
Human Rights Policy
USI strongly believes that corporates have the responsibility to respect human rights. We support and respect human rights as defined in Principles 1 and 2 in the United Nations (UN) Global Compact, the Universal Declaration of Human Rights, the UN Guiding Principles on Business and Human Rights, the International Labor Organization's Declaration of Fundamental Principles and Rights at Work, and the laws of the countries in which we operate. Being a member of the Responsible Business Alliance, we adopt its Code of Conduct in our global operations to enforce our commitment to protecting human rights.
We commit to enforcing human rights protection through these principles:
Diversity and Anti-discrimination

We respect the diversity of our employees, suppliers, business partners, communities, and all other stakeholders and strictly prohibit any discrimination or any other characteristics protected by law.

Respect and Humane Treatment

We are committed to treating people with respect and humanity. We do not tolerate any form of disrespectful or inappropriate behavior in the workplace and work-related environment.

No Forced Labor and Human Trafficking

We forbid any type of forced labor, including human trafficking and illegal employment.

Child Labor and Young Workers

Any form of child labor is strictly prohibited. We do not tolerate employing young workers aged 18 or below to perform any work that could jeopardize their health and safety.

Compensation, Benefits and Working Hours

We comply with all relevant laws and regulations on salary, social security, and working hours of the country or the jurisdiction of our operations.

Safety and Health in the Workplace

We are committed to providing our employees a safe and healthy work environment and strive for zero injuries and accidents by complying with all applicable health and safety regulations and ensuring all procedures are in place.

Freedom of Speech and Association

We fully respect and support employees' rights to associate and express their points of view freely.

Protection of Privacy

We strive to safeguard all stakeholders' data privacy and security as detailed in the USI Privacy Policy.

Product Responsibility and Conflict-Free Minerals Commitment

We keep with our conflict-free mineral procurement commitments. No metals or products from conflict areas that violate human rights are purchased or used in USI manufacturing and production. We also do not tolerate USI products used for human rights violations.
Risk Assessment, Mitigation and Compensation Measure
We focus our human rights management on our employees and suppliers in the course of our operations, and we prevent human rights violations by conducting due diligence and providing channels for complaints. We use the Self-Assessment Questionnaire (SAQ) of the "Responsible Business Alliance" to identify social, environmental, and ethical risks in our business. In 2020, the average SAQ score of our global manufacturing facilities was higher than 85, so all of them will be low-risk facilities.
In addition to the SAQ annual assessment, we also simultaneously implement the Validated Audit Process (VAP) of the Responsible Business Alliance for all of our factories in the world and new business relationship company, carrying out risk management, investigating the human rights risk assessment results of the past two years. According to the assessment results, "working hours, non-discrimination, sexual harassment, emergency preparedness and occupational safety" are issues that are likely to expose risks. We have formulated annual mitigation measures to raise awareness of human rights through human rights education and training, recruiting sufficient manpower and managing working hours, and implementing hazard identification of the working environment and the negative impact management of risk opportunities.
We assessed human rights risks associated with the company's suppliers using Supplier Self-Assessment Questionnaire (SSAQ). The company performed sustainability risk assessments on yearly key suppliers and conducted risk identification through the RBA VAP. In 2020, we conducted the SSAQ survey of 576 Tier 1 suppliers, and the survey results showed that nearly 90% of the supplier audit results had a low-risk rating. The Company analyzed the discrepancies of supplier audits and found that the labor and health and safety of the five major aspects accounted for 79% of the items requiring improvement. Based on the assessment results, we identified "compensation and benefits, working hours, emergency preparedness and health and safety Communication" as major human rights risks. We then identified potential high-risk suppliers and continuously track the improvement effect of different risk conditions, and formulated mitigation measures & compensation measures.
Protection Training
In 2020, the average training hours on human rights issue for each person were 1.4 hours; the total number of training hours is 37,291 hours; the total number of people trained is 27,306 people (included the resigned employee); therefore, all employees 100% completed human rights issue training. We will continue to focus on human rights protection and offer training programs to raise awareness of human rights to mitigate risks.
Employee Communication
USI builds a good employer-employee communication mechanism, and signs labor contracts conforming to local laws and regulations with its employees (the signing rate reached 100%). The contracts explicitly state rights and obligations for both parties to follow. To provide a complete communication channel and to continuously establish an open and smooth management environment built upon mutual trust, so as to facilitate labor relations. In 2020, the Company held a total of 216 employee symposiums, and the communication channels provided are as follows:
President's Symposium
(Quarterly)
Interaction Meetings
(Non-periodic)
Employee Engagement Survey
(Every other year)
Employee Relationship Website
(All the time)
Suggestion Box for Employees
(All the time)
Direct Line / Email
(All the time)
We have a Policy of Workplace Humane Treatment Establishment which purpose is to establish a safe, dignified, non-discriminatory, respectful, inclusive, and equal workplace, and prevent all employees are from physical or mental infringement during work. Employees can express their opinions through the "Electronic Employee Feedback Box", "Physical Employee Feedback Box", "Dedicated HR Feedback Box", "Employee Complaint Hotline", and "Written Complaint Submission". Employees' opinions are referred to the relevant responsible units for assistance according to the content of the problem, and we communicate with employees about the corresponding measures and results. There were cases 688 and closed rate reached 100% in 2020.
Our employees may freely organize and participate in trade unions and conduct collective negotiation. USI will not involve the establishment, operations, or management of the trade union in any form; and will maintain a smooth communication channel with the trade union to facilitate the implementation of agreements made in collective negotiations. At the moment, Zhangjiang, Kunshan, and Mexico Facilities have all established a trade union. Among them, the trade union of Mexico Facility already signed a collective agreement with the Company to ensure that union members are protected under the contract.
|   | Unit | 2017 | 2018 | 2019 | 2020 |
| --- | --- | --- | --- | --- | --- |
| No. of Join the Union | Persons | 2,257 | 4,363 | 4,435 | 5,900 |
| Total of Join Rate | % | 13.7 | 23.5 | 24.0 | 31.7 |