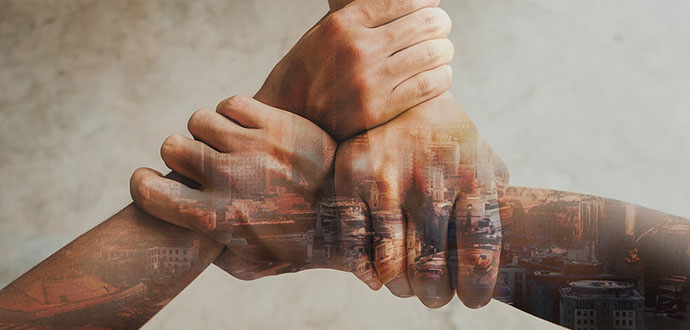 Value Chain Management
Customer Service and Satisfaction
USI, the world's leading provider of D(MS)2, has been committed to providing professional services and fine-quality products since its inception and fulfilling various needs of customers.
Note: D(MS)2 refers to the combination of DMS (electronic design, manufacturing and services) with M (miniaturization) and S (solution).
The customization of our after-sales services allows USI to satisfy customers' needs with all-around high-quality, high-efficiency and flexible services. Apart from standard after-sales services, USI also provides customized all-round after-sales services with our customers. In the past five years, USI has reached an on-time shipment rate of over 98.5% in agreements with customers, as shows in the figure below.
All-Encompassing After-Sales Service:
RMA Service
Spare Parts
Technical Support

After-sales service solutions
Warranty and maintenance
Project rescheduling and replacement of parts
Product replacements
Product repairs

Selling regular and critical spare parts / components service

On-site technical support at customer's requirement
Training program for maintenance staff
Troubleshooting and defect analysis
Test equipment / fixtures and technical documents
On-time Delivery Rate and Maintenance Turnover Days:
In 2020, the overall satisfaction of USI's Major customers is 84.1% (Successful). Concerning the satisfaction level for our respective services, all of our Quality, Deliver, Technology, Green Product and Service have reached the "Successful" level, except for "Others", as shows in the figure below.
Major Customer Satisfaction over the Years: