Search
USI 5G Protocol Development & Validation: Last Mile for 5G Products
With the rapid evolution of 5G technology and the upgrading of equipment, the development of 5G products is facing a considerable challenge in diverse mobile communication scenarios worldwide. Thus, customized 5G Protocol Development and Validation are required to shorten the time to market.

As mentioned in the previous article, USI has built an OTA lab and can make the system validation more complete. This article will continue to focus on "5G Protocol Development and Validation". Through this stage, 5G mobile functions can meet customer-specific needs by customizing software and firmware design. In other words,
The last mile for attaining high-quality 5G products
is a sound 5G Protocol Development and Validation.
Learn More:

Level of Product Design at First Glance: USI's 5G OTA Antenna Chamber Testing
Unleash the power of 5G through the Customized Protocol Development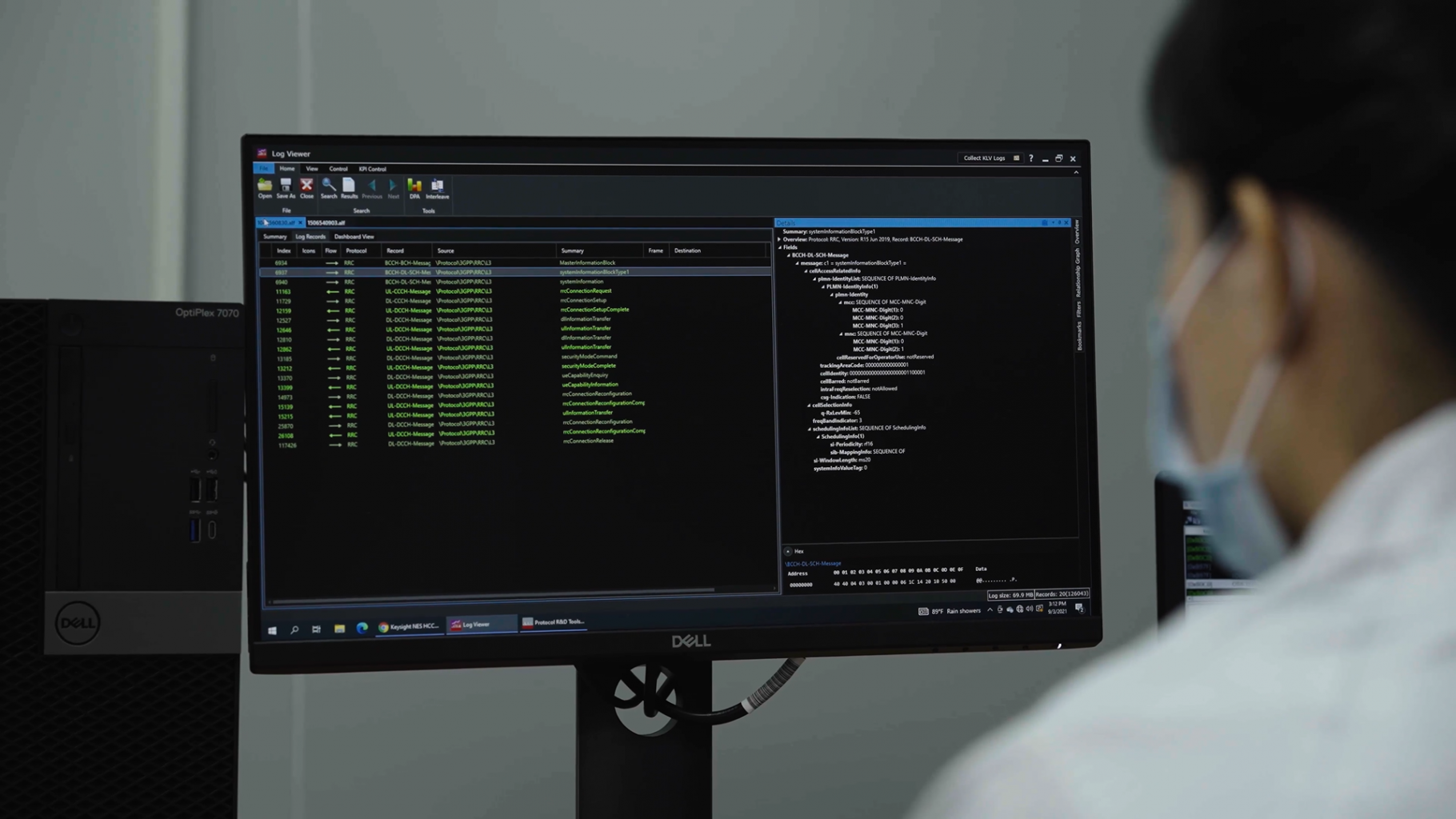 After rigorous validation on the printed circuit board, a piece of mechanical hardware with a superior 5G antenna design must eventually be infused with firmware and given the most crucial soul core to become an intelligent communication product in people's hands.
  
Protocol development can adapt the firmware to meet the customer's needs, giving the hardware different functions. Therefore, it allows users to access 5G services via a user-friendly interface so as to connect users to the world.

For instance, even though the SoC from tier 1 chip companies has already been pre-loaded with the fundamental functions (e.g., 5G registration to allow 5G network connection), the regulations may vary across countries and telecom operators. Regarding the difference, the protocols and UI functions of the products must be modified to meet the requirement of different countries.

To comply with all kinds of different regulations and achieve optimization, the USI 5G Protocol Development team can develop and customize firmware, software and the UI/UX design according to requirements.
Two challenges of 5G Protocol Development and Validation
Nowadays, there are two most common challenges in Protocol development, non-normal testing problems and local regulations on networks. Firstly, 5G is an emerging technology that remains a significant proportion to be discovered, and similar to validation testing, unexpected problems occur from time to time.

Secondly, depending on the target market positioned by customers for their 5G products, problems arising during the validation process of communication protocol can be very different in the face of a complex and changeable international environment. As a result, many unique problems are needed to be addressed in local communication regulations. For example, a field trial in the live network is required for the Global Certification Forum (GCF). According to the tests, the protocol needs to be correct, consistent, and comply with the unique parameters of local equipment in the context of different combinations of back-end network equipment.

To save time efficiently, the development team also has to offer effective solutions within a limited time frame. As a result, engineers must be in the field to identify problems through on-site testing in order to give solutions and complete projects on schedule.

Given these challenges, USI utilizes the PRT (Protocol R&D Toolset) to create unique test scenarios and collect common 5G questions, allowing 5G product development to confirm the problems in advance with scenario scripts and accelerate the cycle of testing and debugging.
Three Key Capabilities in the 5G Protocol Development
With the help of the Protocol R&D Toolset, USI can simulate problems arising in the live network while conducting the tests to speed up the validation process and shorten the development cycle. In order to complete the Protocol Development and Validation, the three key capabilities are utilized, including:
We have talents with the same development skills with the chip manufacturers. With the excellent command of protocol knowledge, our team can operate the R&D Toolset properly to pass those test items based on the international protocols.
High Development Resiliency to Meet Diversified Specifications
Most professional labs, certified by PTCRB and GCF, validate 5G networking scenarios using constant testing scripts. However, USI can freely create and flexibly design all kinds of scenario scripts in the PRT simulation environment, including normal, failed, and abnormal ones. In addition, it can also offer customized services according to the requirements of different telecommunication operators and regulations.
Saving Costs and Shortening Development Cycle
5G products must pass a total of 10,000 test items during the validation process in third-party professional labs. After the products pass all the tests, it takes two or three months for modifications, trial and error, and back-and-forth communication.
USI 5G Protocol Development lab can both simulate the testing environment in the third-party professional labs and the live network environment of different countries. By quickly offering solutions, USI can significantly reduce the time and cost by communicating back and forth.
For a single test problem,
Protocol R&D Toolset can shorten the process
by more than 50%.
USI Advanced 5G Turnkey Services
The 5G market is in full swing worldwide. Nevertheless, 5G devices involve MIMO antenna technology, beamforming and a broader band in mmWave. This signifies that the design and validation of 5G products is more complicated than 4G products, and it is more challenging to brand owners and manufacturers in terms of cost and technology.

USI advanced 5G turnkey services include antenna design/simulation, RF Design and Validation, OTA Validation, Protocol Development and Validation, etc., followed by MFG Test Development and Validation as a part of comprehensive services.
Learn More:

USI Advanced 5G Turnkey Services & Two Challenges You Need to Overcome When Developing 5G Products




USI has rich design and manufacturing experience in communication, computers, consumer electronics, auto electronics, and industrial and medical products. In addition, USI has also accumulated a wealth of experience in developing 2G, 3G and 4G products, enabling us to seamlessly and thoroughly develop 5G products. Meanwhile, we also leverage resources from ASE Technology Holdings to provide customers with a full range of services.

USI advanced 5G turnkey services do not only help customers design 5G products and validation but also better comply with international certification standards. We are capable of identifying problems, resolving problems quickly, and significantly cutting down on time and costs during the development cycle. Therefore, USI advanced 5G turnkey services provide optimal support for 5G development within the industry.
Keep up with top trending topic
For the latest innovation technology, application
and industry insight.
Subscribe Our Blog